K Inventory solution is a 100% French tool, simple and easy to set up. Using contactless technologies (QR code, RFID and even IoT), the software allows to manage IT stock as well as a furniture park or any type of equipment.
This SaaS software (online software) is usable from a computer and several devices, such as smartphones or tablets by a simple free download of the K Inventory mobile application. You can connect from anywhere to track your equipment, your stock, and manage your inventory!
Way more than just a stock management tool, our solution enables you to manage your whole equipment park.
K inventory allows you to :
Optimise the tracking of your assets
Fight against waste caused by the loss of equipment
Supervise the life-cycle of your equipment: from its purchase, setting, inventory, maintenance, withdrawal…to the end of its life cycle
Coupled with contactless technologies (RFID, QR code, barcodes) and IoT 
Choose an innovative, tailor-made and easy deployable software solution!
Possibility to work offline
10x quicker than a traditional solution
Management of custom fields, user authorisations, reporting, alerts…
Short implementation duration
By integrating pilot, scopes, installation and training phases, set up in less than 1 month.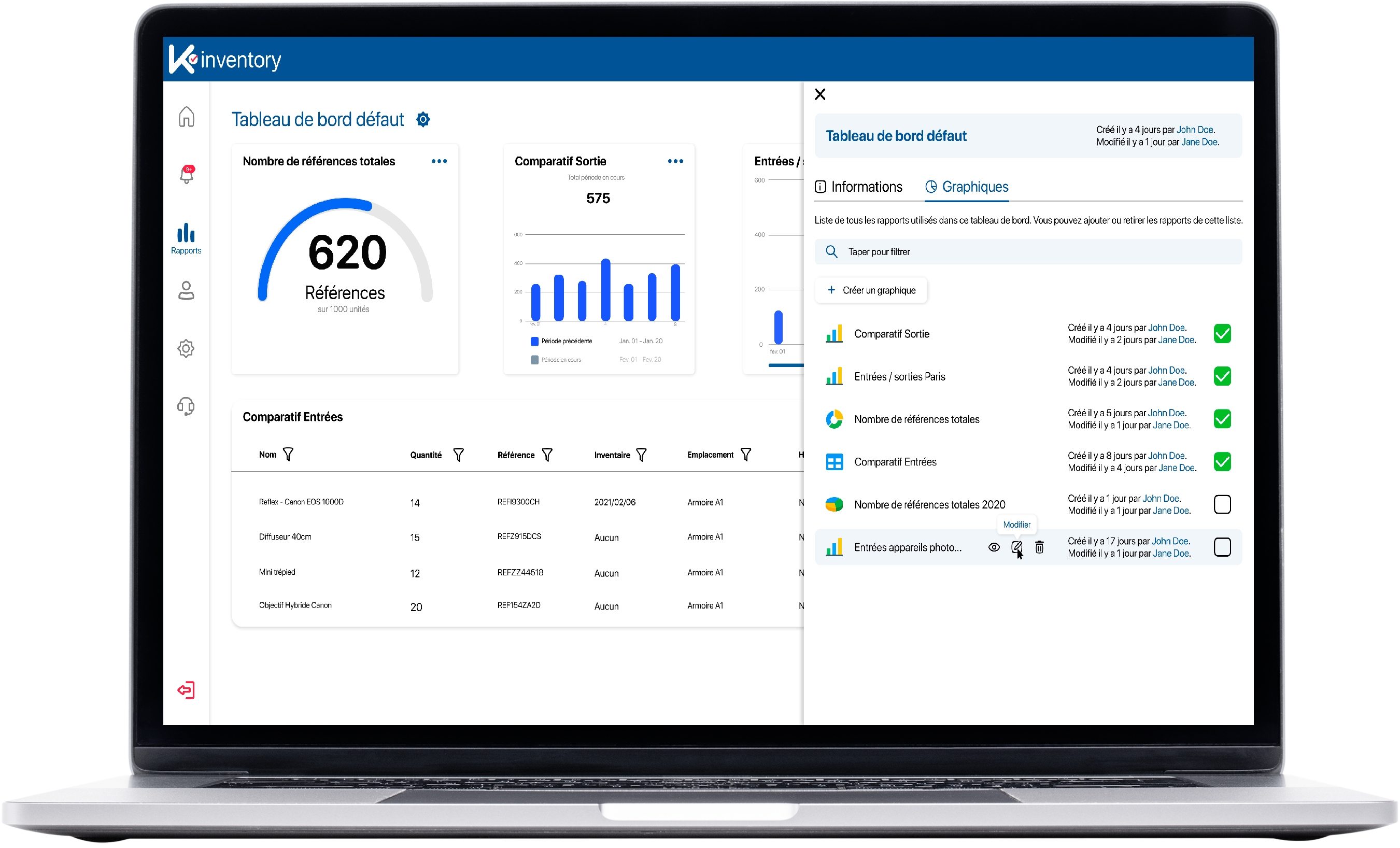 Interfacing with other softwares and mass data recovery
Easy interfacing with other tools thanks to our API.
Our solution is intuitive and easy to handle, but a short training course could be necessary. We are here to guide and help you
Our application suite:
K Inventory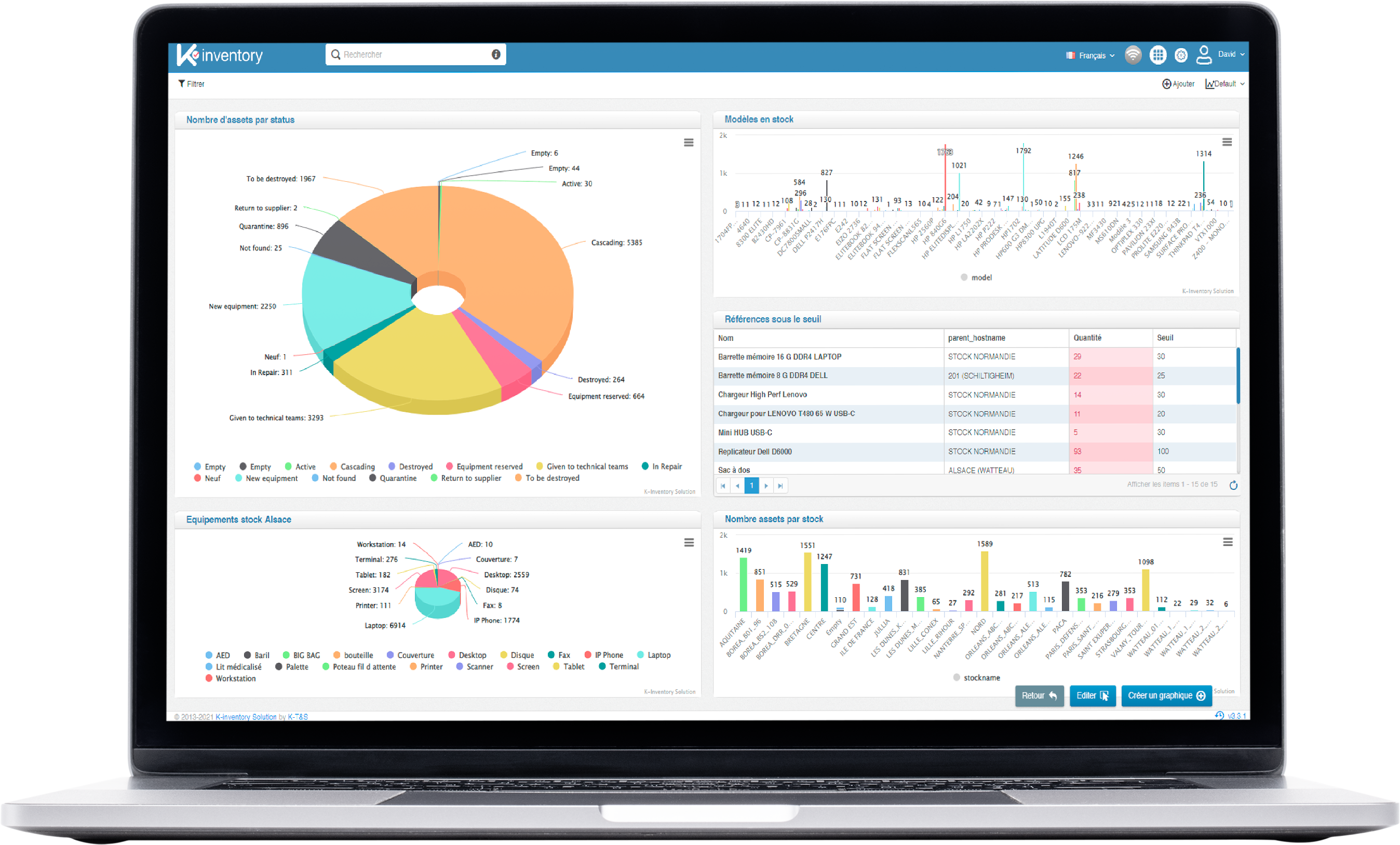 Management and real-time monitoring of inventory flows.
Routine inventory of equipments and supplies
Planning and order receipt
Replenishment planning (by email alert)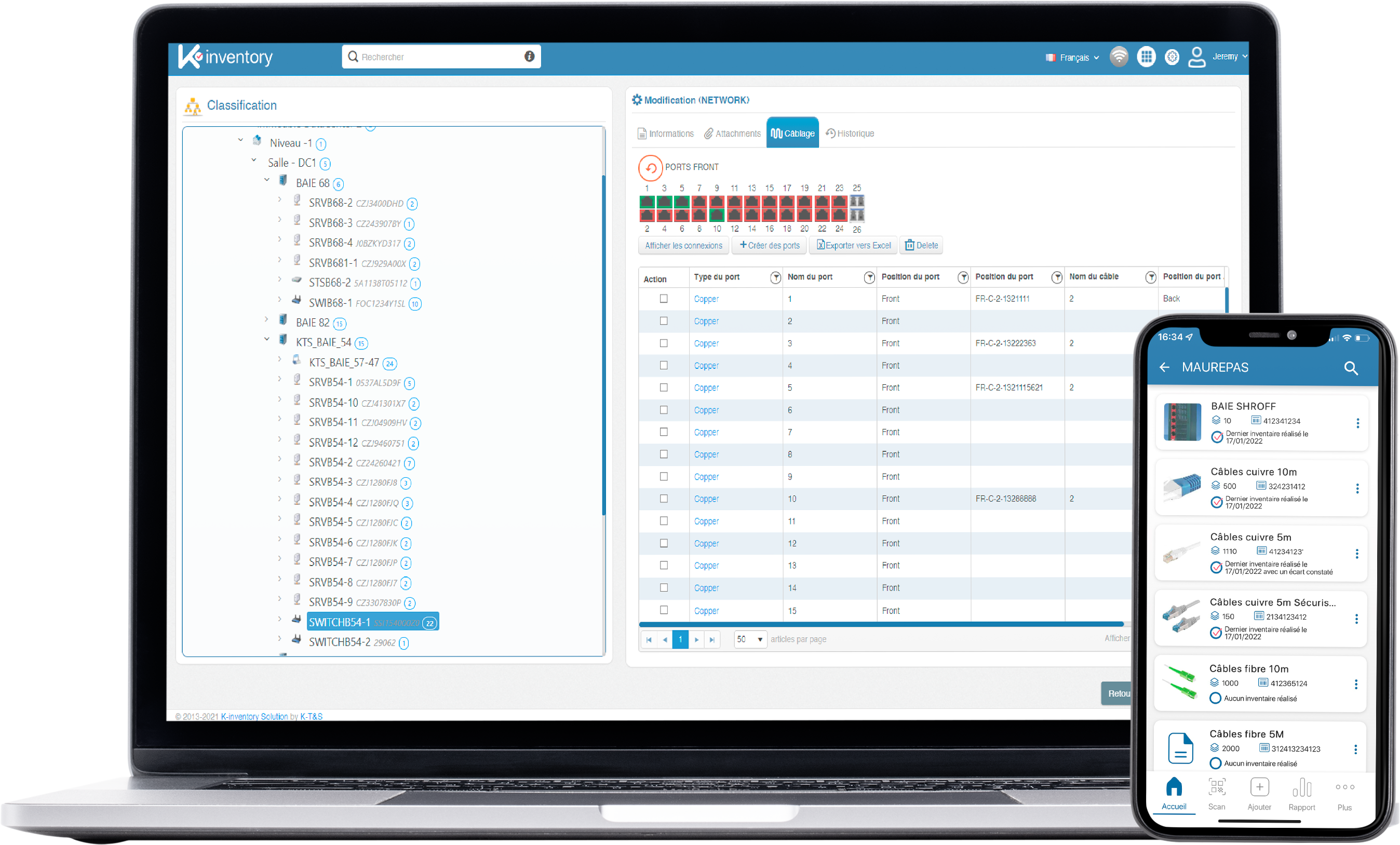 Management and monitoring of your equipment and interventions in the Data Center.
Digitalisation of your local operations
Automated inventory through contactless technologies (RFID, barcode, QrCode)
Monitoring of point-to-point link chains
2D/3D view of your racks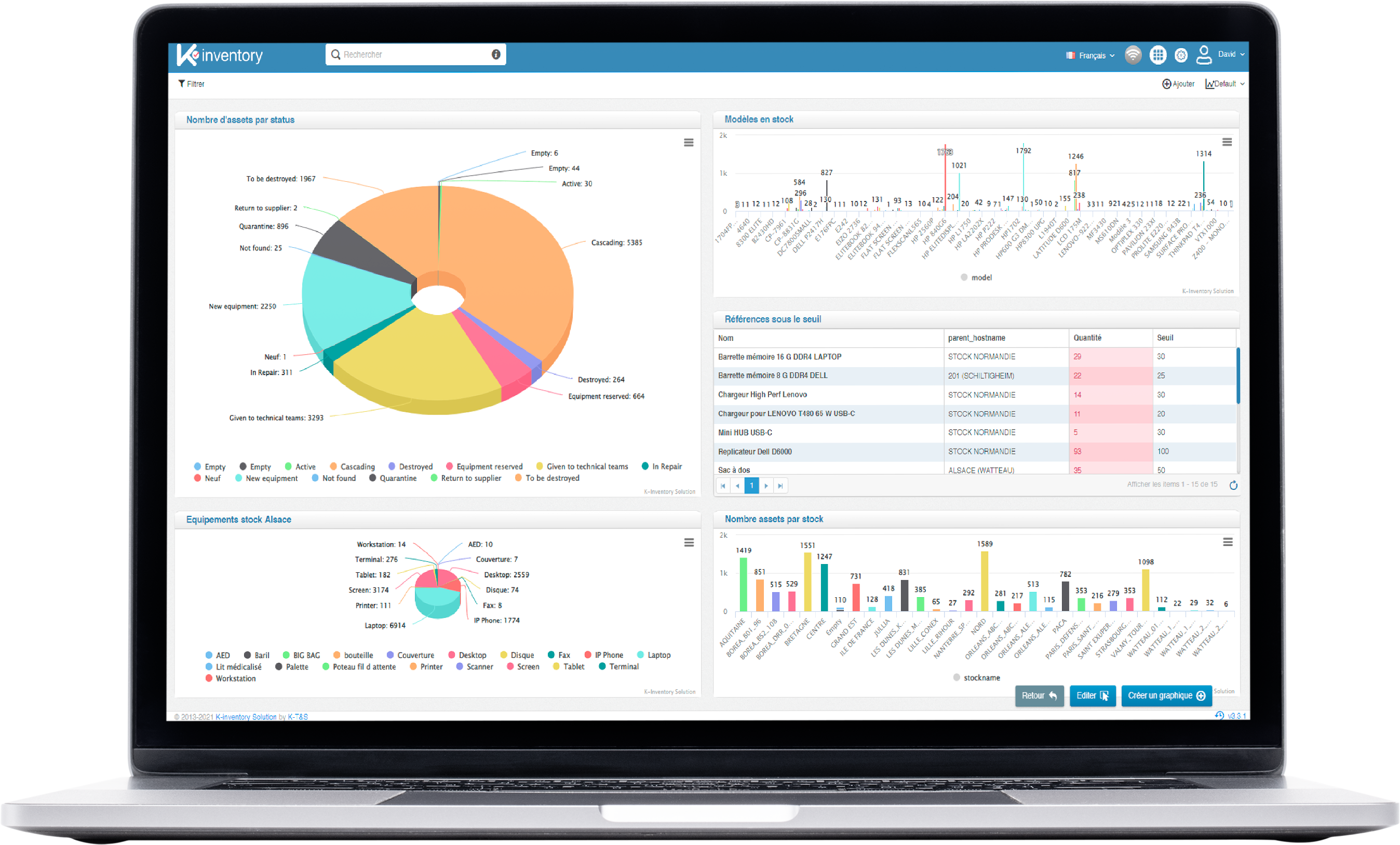 Management and monitoring of your connected objects (IoT) remotely and in real time.

Improve your business processes
Optimise your performance reliability
Customised dashboards
Take a look at our full and secure SaaS solution
Customer story: the Société Générale